Antiaging and Aesthetic Medicine Services
Dr. José Héctor Jiménez Mercado
Ced. Prof. 3880584 UAG
Medical-surgeon from Universidad Autónoma de Guadalajara, with 20 years of experience in the field, he specialized in Ant-aging and Aesthetic Medicine at the Mexican Institute for Anti-aging and Aesthetic Medicine (IMMAE), the only institution in Mexico that issues a License of Specialty on this branch of medical science. His knowledge and experience are based on minimum invasive methods for facial harmonization and face rejuvenation, besides treating more common problems related to the look and health of skin.
Deep Facial Cleaning
Professional deep cleaning treatment consists in soft exfoliation proceeded by the removal of blackheads. At the end of the process a decongestive facial mask that eliminates irritation, is applied. With this you'll get a softer, smoother skin.
Anti-Acne Treatment
Acne treatments reduce grease production, accelerate dermic cells renovation and combat bacterial infection, among other things. The treatment's regime will depend on your age and the severity of your acne.
Acne can become a serious problem that could cause severe damage and affect your emotions. Our specialists will assist you so your face can recover its smoothness.
Melasma Treatment
Skin discoloration caused by sun and hormonal changes is called melasma. If you feel that those darker zones in you face affect your image, let us assist you. We offer the best treatment that will help you recover the original tonality of your skin.
Rhinomodelation or Rhinoplasty Without Surgery
Your nose problems, such as the so called hook shape, can be solved within 30 minutes. Your nose can be re-shaped without the need of surgical intervention. This is done with special sculpting techniques. We use special materials that are compatible with your organism to fill and reshape the areas in question.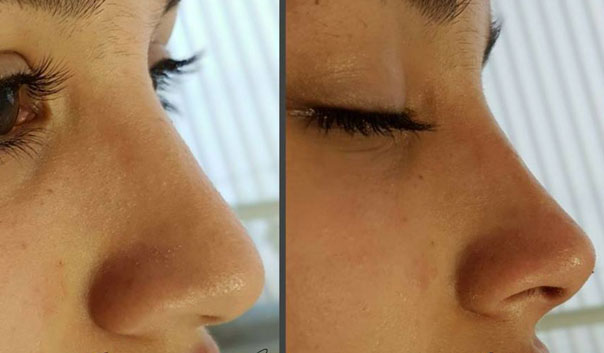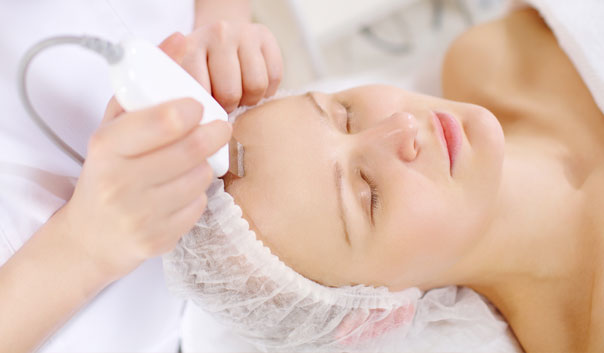 Microneedling
Microneedling is a treatment that stimulates collagen production and allows a better penetration of active substances.
It is done with a special derma-roller that gently slides over the skin provoking micro-puncturing the surface. This stimulates the dermis to produce more collagen for a smoother, firmer skin.
Hyaluronic acid lip augmentation and contouring
Hyaluronic acid lip augmentation and contouring is a safe remedy for a mouth sensual, juvenile, and free of those wrinkles that former on the corners of the lips.
Using a very thin syringe, threads of hyaluronic acid are injected with the purpose of filling and molding your lips. Hyaluronic acid is a natural substance that will be absorbed by your body without complications. This is a temporary measure and its duration will depend on the speed that your organism takes to absorb it. What can't be denied is that you'll be able to presume rejuvenated and very natural lips.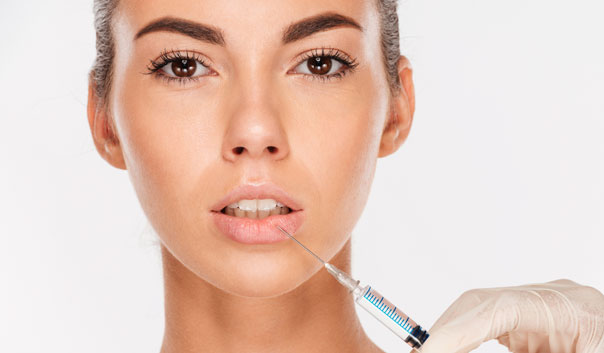 Nasolabial Folds Filler
The wrinkles that go down the nose till both corners of the mouth can be caused by age or for constant gesticulation. These creases or folds may be robbing the vitality out of your own image as they denote aging and fatigue.
If you wish a more vivacious face that reflects your true energy you can go through the nasolabial fold filling procedure. This is done with minimum pain through the infiltration of a natural substance called hyaluronic acid.
Remove Dark Circles Under your Eyes
Do you have permanent circles under your eyes? With a simple and almost painless procedure you will be able to eliminate those creases under your eyes. They will be filled with a natural biocompatible substance. Even though the color may not change you can be sure that your skin will look healthier and smoother.
Tensor Threads
Get that juvenile look you've dreaming for without the need of surgical lifting. Infiltrating threads of a substance that is compatible with your organism we'll tense and lift your skin, so it looks firm and juvenile. Moreover (in opposition to other procedures), the shapes of you face will keep their natural appearance.
Double Chin Reduction
The meres expression: "double chin", causes fear. No one likes the idea of having that flaccid and saggy skin under the mouth. But you must not worry anymore; in Beauty Spa Medical Center we know the right techniques to make that annoying… Double chin fades away.
Through the appliance of massages and natural substances, as well as using different technologies, we'll manage to get that juvenile look you dream for.
Elimination of Moles and Warts
You can't even look at yourself in the mirror because of that uncomfortable wart or mole?
Do you feel you are calling attention for the wrong reasons? Recover trust in yourself and put an end to that little inconvenience.
In Beauty Spa Medical Center we have the right techniques that will allow you to get rid of those moles you don't like and eliminate once and for all those annoying warts.
Botox appliances
With Botox® you'll be able to temporally get rid of the wrinkles on your forehead and of the infamous crow's feet without the need for surgery. Through micro-injections the substance is inoculated in the zone in question.
Facial Harmonization
Set of procedures aimed to improve the symmetry and volume of your face.
Your face will look younger, fresh, with a pleasant expression. Results are natural and immediate.
Hollywood Laser
Smooth, Juvenile Looking Skin
Laser treatment that helps rejuvenating damaged o aged skin. It is applied using an activated carbon mask, after 15 minutes, once the carbon has been absorbed into the skin, it is taken off with laser technology. The lasers heath vaporizes the carbon layer eliminating the most superficial skin producing a perfect polish that allows cellular renovation.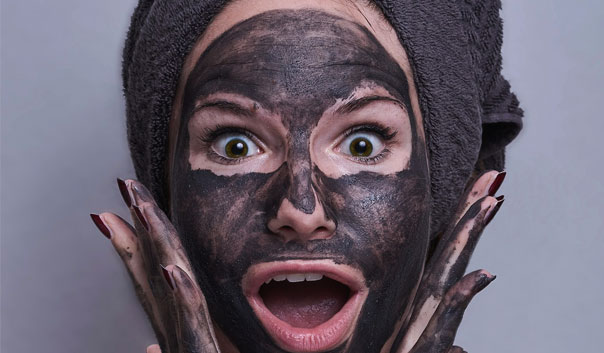 Baby Botox or Mesobotox
What is Baby Botox or Mesobotox?
It consists in the application of superficial micro injections into the skin in small doses of botulinum toxin A and substances such as nutrients and moisturizers that assist in the formation of new collagen. What is this innovative treatment for?
Helps fight and prevent fine wrinkles.
Promotes the formation of new collagen.
Greater control of the open pore.
Greater control of skin oil production.
Greater control in acne breakouts.
Improves the quality and texture of the skin.
*Ideal for skin between 25 and 45 years old.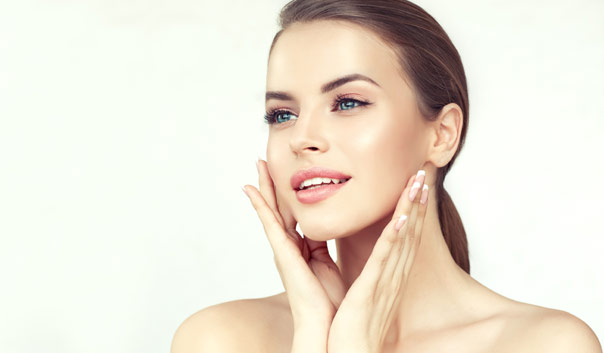 Alopecia Treatment
It is an oral and topical treatment. It stops hair loss and recovers hair growth inhibiting testosterone at the scalp level. If done in the early stages, androgenic baldness is avoided.
Monthly microneedling sessions are performed to stimulate blood circulation and promote the recovery of the hair follicle.The treatment lasts 6 months: you will notice results from the first month.
The treatment has the following objectives:
5-reductase inhibition
Sebum correction at the capillary level
Improve blood circulation at the capillary level
Accelerates the capillary anagen stage
Fibrosis Treatment After Liposculpture
Due to the increase in the performance of surgeries and liposculpture, the cases of sequels in these procedures, such as fibrosis and bad scarification, are more frequent.
Through several sessions of various techniques and treatments we can reach a point where we can eliminate them or improve their poor aesthetic appearance.
Post-liposuction fibrosis is the apparition of fibrous tissue generated as a result of abnormal cicatrization. It is a circulatory problem, caused by an increase in collagen production or due to the necrosis of a fatty area.
Post-surgical fibrosis refers to the excessive or abnormal formation of scar tissue in the area of the incision or wound during an intervention. The main symptoms are intense pain in the abdominal area and the presence of bulges or not very symmetrical scars.
Treatments for varicose veins and vascular veins
Do you suffer from leg pain and swelling? Are you tired of the appearance that varicose veins and vascular veins give to your legs? With us you can find various minimally invasive solutions that will allow you to feel more comfortable and improve your self-esteem.
Sclerotherapy is a non-surgical outpatient procedure designed to reduce the appearance of small, superficial spider veins and varicose veins. It is minimally invasive: it only involves the use of a micro-needle to inject a solution that makes the unwanted veins fade or disappear.
Compression therapy is a treatment method that consists of the use of compression stockings that exert pressure on the legs from the outside, thus helping the muscle pump to do its job.
For best results and preservation of venous disease-free legs after sclerotherapy, it is of utmost importance to follow your therapist's recommendations in conjunction with the use of compression stockings.